Join the Project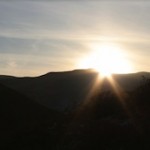 Sign up by filling in the box on the right side of this page.
We invite you to be part of the Church Awareness Project.  Share the free digital book with your pastor and other church members, plus other resources featuring important new information about abortion.
You will receive free educational materials and resources for your pastor and your church to use, plus news, updates and information about events to mobilize our churches.
Please encourage pastors and religious leaders to talk about this issue from a pro-woman/pro-life perspective. This includes educating others that most abortions involve coercion. Unwanted abortions are common in America and elsewhere! This is an internationally recognized and often illegal human rights abuse. Coercion takes many direct and indirect forms that often come from all sides and escalate. (Legal help is available for those being coerced.)

Here are some of the resources you will receive:
The Jericho Plan: Breaking Down the Walls Which Prevent Post-Abortion Healing. Offers a way to teach on abortion that is unifying, truthful and compassionate. Includes important background information, sermon starters, and ideas for helping foster a supportive and healing atmosphere in your church.
Portraits of Coercion. A brief overview on unwanted, coerced and forced abortions—in the words of women who've been there. This can be copied and shared with others in your church.
Personal Testimonies. Those who've been there share their stories and how they found healing.

Help & Healing Booklets.

A consolidated resource with information on how to find or offer help, before or after abortion. This includes help for those at risk for illegal, unwanted abortions.
To sign up, simply fill out the form at the right.
You will be emailed instructions about how to download the Church Leader's Kit and other information about the Church Awareness Project.