The John and Lorena Bobbitt Mystery, Unraveled
David C. Reardon, Ph.D.
On June 23, 1993, Lorena Bobbitt, a shy, ninety-five pound U.S. immigrant from Venezuela, cut off her sleeping husband's penis. Hyped by both journalists and comedians, her trial in January of 1994 was the world's #1 media event.
People were shocked, and grimly amused by the nature of her attack. Still, the aspect of this incident which perhaps most captivated the public was its psychological mystery. People could easily understand how an enraged woman might strike back at an abusive husband, and even attempt to kill him. But why, everyone wondered, had Lorena confined her attack to his penis? And what did she mean in her statements to police when she explained that her husband was selfish and wouldn't give her an orgasm? Did this mean that she mutilated her husband simply because he didn't satisfy her sexually? Or, as the defense claimed, was she just an abused and psychologically unstable person who, on that particular night, could not control an "irresistible impulse?"
Specific details of the case raised even more intriguing questions. For example, why did Lorena take the severed penis with her when she ran? And if, as she claimed, she had been the victim of John Bobbitt's emotional, physical, and sexual abuse for the three preceding years, why did she wait to attack him on that particular night? Why did she refuse several offers for shelter? And perhaps most bizarre of all, why did she pause when fleeing the house to steal her house guest's video game?
Lorena's defense lawyers claimed the answers to these questions would never be fully understood. But actually, even at the time of the trial, Lorena's lawyers had far better answers to these questions than they chose to reveal. It would not be accurate to label this lack of full disclosure a "cover-up," since defense lawyers are under no obligation to reveal everything they know. (See "Why the Truth Was Buried.") But it is fair to say that the most important insights gained in this case have not been fully revealed to the general public–until now. (See "The Elliot Institute's Role in Uncovering the Mystery.")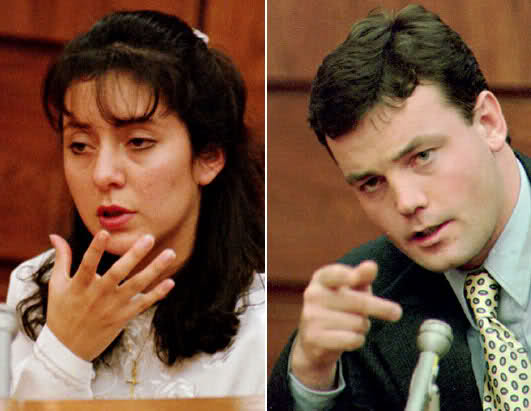 In this special issue of The Post-Abortion Review, I will attempt to show that the key to understanding the many otherwise outlandish aspects of this case can only be found in understanding how Lorena was traumatized by a coerced abortion.
At the time of her abortion, Lorena exhibited at least eight of the high risk factors which reliably predict post-abortion psychological maladjustments. The resulting psychological trauma devastated Lorena and created a cycle of violence and abuse, between her and John, which destroyed their marriage. This culminated in Lorena's attack on John's sexuality exactly three years after the abortion–at a time when Lorena was suffering from a major post-abortion anniversary reaction which included anxiety attacks, depression, flashbacks, and psychosomatic symptoms.
In "A Story of Destruction: The Testimony" I have summarized the courtroom transcripts regarding the Bobbitt marriage leading up to and including the cutting incident. This is obviously an abbreviated account. Still, I have tried to outline the principal points of testimony in a way that reflects the claims of both sides.
In "Their Deepest Wound: The Analysis" I have drawn upon insights gathered from other cases of post-abortion trauma to give you my views of how the abortion affected Lorena, John, and their marriage. Finally, after a look at what the Bobbitt case teaches us about "Abortion and Domestic Violence" in general, I have offered my personal opinion as to whom the most guilty party was in this tragic case.
Originally published in The Post-Abortion Review 4(2-3) Spring & Summer 1996. Copyright 1996 Elliot Institute