Video: Abortion Increases Women's Risk of Premature Death 11/17/17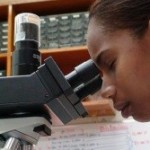 Each Abortion Increases Women's Risk of Premature Death by 50 Percent, New Study Reports 11/14/17
Researchers: Acknowledge Abortion as Risk Factor in Breast Cancer Epidemic 4/4/17
Abortions Not Bad for Women's Mental Health? The Research Says Otherwise 3/3/17
Reports Shows Evidence of Coerced Abortions, Safety Violations at UK Abortion Clinics 2/3/17
No Medical Evidence Finds Abortion Can Save a Mother's Life 11/4/16
Study Finds Increased Risk of Mental Health Disorders After Abortion 9/16/16
Study: Abortion for Fetal Anomalies Increases Risk of Mental Health Problems 8/26/16
Postpartum Mental Health Study Flawed by Fetal Loss Omission 2/6/16
Government Recommendation for Depression Screening for Pregnant Women Should Extend to Abortion, Says Expert 1/27/16
New Research Links Abortion and Pregnancy Complications 8/25/15
Warnings About Abortion and Premature Birth Still Ignored After 40 Years 8/14/15
Expert: Results of Study Claiming No Abortion Regrets Are Meaningless 7/21/15
Study Claiming Women Don't Regret Abortions Deeply Flawed and Deceptive 7/15/15
Planned Parenthood Study Supports Their Profitable Chemical Abortion Protocol 6/15/15
Abortion History Linked to Bipolar Disorders — And the Ongoing Coverup 6/5/15
Veteran Abortion Supporter Downplays Real Danger 5/19/15
Suicides After Abortion Remain High Despite Better Screening Guidelines 12/11/14
They're Still Trying to Disprove Post-Abortion Trauma Syndrome 10/27/14
New Study Exposes the Link Between Sex Trafficking and Forced Abortion 10/9/14
Australian Maternal Death Report Highlights Abortion-Suicide Connection 9/5/14
New Scientific Review Supports Link Between Abortion and Breast Cancer 7/24/14
Expert: Study Shows Need for Abortion Clinics to Screen for Violence 2/27/14
Study of 36 Chinese Abortion-Breast Cancer Studies a "Game Changer," Says Scientist 12/3/13
Induced Abortion Raises Breast Cancer Risk by More Than 20-Fold, Study Finds 8/14/13
New Review Links Abortion and Mental Health Problems 8/8/13
Abortion Has No Benefits, But Does Have Risks, New Research Shows 5/7/13
Sale of Morning After Pill Without a Prescription Puts Teens at Risk 4/30/13
Study Doesn't Support Safety of Webcam Abortions 4/29/13
New Study's Reported Finding on Abortion-Breast Cancer Link Are Hyperinflated 4/26/13
The Abortion-Breast Cancer Link: The Biology (Part Four of Four) 3/29/13
The Abortion-Breast Cancer Link: The Dagger Under the Table (Part Three of Four) 3/28/13
The Abortion-Breast Cancer Link: The Cover-Up (Part Two of Four) 3/27/13
The Abortion-Breast Cancer Link: Those Stubborn Facts Again (Part One of Four) 3/26/13
Video: Abortion Doesn't Help Suicidal Women 3/22/13
Study Links Abortion to Metabolic Syndrome, Increasing Risk of Heart Disease and Stroke in Women 3/21/13
New Study Links Multiple Abortions, Preterm Birth 9/18/12
Multiple Abortions Increase Risk of Maternal Death: New Study 9/7/12
Higher Death Rates After Abortion Found in U.S., Finland and Denmark: Studies Find Abortion Is Not Safer Than Childbirth 9/5/12
Elliot Institute Director Responds to Attacks on Research 2/3/12
Rehash of Abortion Safety Claim Ignores All Inconvenient Evidence to the Contrary (1/26/12)
New Study Reignites Controversy Over Abortion and Mental Health 9/2/11
Most Studies Show Abortion Linked to Increased Mental Health Problems 9/1/11
Abortion Linked to Preterm Birth, But Why Aren't Women Being Told? 11/23/10
More Than 30 Studies In Last Five Years Show Negative Impact of Abortion on Women's Mental Health 11/16/10
Researchers Say Study Claiming Abortion Not Linked to Teen Depression is Flawed 10/11/10
Study: Women Who Use Abortion Drug Experience More Pain, Emotional Distress 10/11/10
"A Breech of Public Responsibility:" Researcher Responds to Claims That Studies Show No Mental Health Problems After Abortion 10/11/10
New Study Shows Later Abortions More Likely to Be Unwanted, Are Linked to Psychological Problems 8/27/10
New Study Affirms Link Between Abortion and Subsequent Mental Health Problems 5/13/10
Half of Aborting Women Are Having Repeat Abortions, Study Finds 5/13/10
Study Links Poor Pre-Abortion Counseling and PTSD; Shows Need for New Legislation 1/22/10
Legal Abortion Doesn't Save Women's Lives, Report Shows 12/17/09
Psychiatric Disorders Linked to Abortion for Fetal Anomalies 11/10/09
Distress After Abortion Linked to Increased Mental Health Disorders, Study Finds 11/5/09
U.K. Study Finds Women Having Repeat Abortions More Likely to Be Abused 8/4/09
Abortion Has Greater Impact on Parenting Than Other Forms of Pregnancy Loss, New Literature Review Finds 7/1/09
Sleep Disorders After Abortion May Be a Symptom of Trauma 5/8/09
New Study Shows Negative Impact of Abortion on Relationships for Women, Men: Abortion Linked to Increased Risk of Domestic Violence 4/16/09
New Study Finds Father's Support Plays Key Role in Abortion 1/19/09
New Study Links Abortion to Wide Range of Mental Health Disorders 12/11/08
Study Finds Abortion Provides No Mental Health Benefits to Women, Even When Pregnancy is Unwanted 12/11/08
New Review Links Abortion to Higher Risk of Preterm Birth: Dozens of Studies Show Women Who Had Abortions More Likely to Have a Later Premature Birth 10/28/08
New Zealand Study Finds Violence Increases Risk of Abortion 8/29/08
Pregnant College Students Aren't Made Aware of Available Resources, Survey Finds 5/16/08
Study Finds High Rates of PTSD Among Women Who Had Abortions 2/14/08
Summary of Recent Published Research
List of Psychological Complications of Abortion 
List of Physical Complications of Abortion
Identifying High Risk Abortion Patients
Women at Risk: Abortion and the High Risk Patient
Statistics from Survey 1 From Aborted Women: Silent No More. Decision making factors in abortion decisions and general reactions.
Statistics from Survey 2 A detailed survery of psychological reactions of women who previously had one or more abortions.
Limitations on Post-Abortion Research: Why We Know So Little Important information regarding interpretation of these studies and all research on abortion.
Detrimental Effects of Abortion: An Annotated Bibliography with Commentary
Substance Abuse Among Pregnant Women Linked to Prior Abortion, Puts Later Children At Risk, New Study 12/02
Women Need More Mental Health Treatment After Abortion, New Study Finds 8/20/02
Abortion Linked to Elevated Mortality Rate Among Women, New Study 8/2/02
Most Compelling, Up-to-date Information on the Forbidden Grief of Abortion Published in New Book
Clinical Depression / Abortion Link Reported in Top Journal 1/18/02
Q & A: Finding Real Answers about Abortion
Pro-choice Researchers Acknowledge Existence of "Postabortion Syndrome" — Half a Million Affected 8/24/00
Abortion Nearly Four Times Deadlier Than Childbirth: New Government Study In Finland Ignored by Abortion Providers 6/3/00
Women's Mental Health Declines After Abortion While Childbirth Helps: Two New Studies 7/26/00
Rape and Incest Victims Reject and Regret Abortions. New Book Surveys 192 Victims 6/4/00
Complications of Delivery Linked to Prior Abortion: New Study 2/15/00
New Study Confirms Link Between Abortion and Substance Abuse 11/23/99
Complete bibliography Please visit the Thomas W. Strahan Memorial Library for a very extensive bibliography of published studies on the detrimental effects of abortion. An excellent resource for students and researchers!