Expert: Results of Study Claiming No Abortion Regrets Are Meaningless 7/21/15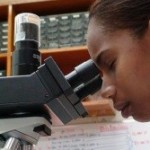 Study Claiming Women Don't Regret Abortions Deeply Flawed and Deceptive 7/15/15
Planned Parenthood Study Supports Their Profitable Chemical Abortion Protocol 6/15/15
Abortion History Linked to Bipolar Disorders — And the Ongoing Coverup 6/5/15
Veteran Abortion Supporter Downplays Real Danger 5/19/15
Suicides After Abortion Remain High Despite Better Screening Guidelines 12/11/14
They're Still Trying to Disprove Post-Abortion Trauma Syndrome 10/27/14
New Study Exposes the Link Between Sex Trafficking and Forced Abortion 10/9/14
Australian Maternal Death Report Highlights Abortion-Suicide Connection 9/5/14
New Scientific Review Supports Link Between Abortion and Breast Cancer 7/24/14
Expert: Study Shows Need for Abortion Clinics to Screen for Violence 2/27/14
Study of 36 Chinese Abortion-Breast Cancer Studies a "Game Changer," Says Scientist 12/3/13
Induced Abortion Raises Breast Cancer Risk by More Than 20-Fold, Study Finds 8/14/13
New Review Links Abortion and Mental Health Problems 8/8/13
Abortion Has No Benefits, But Does Have Risks, New Research Shows 5/7/13
Sale of Morning After Pill Without a Prescription Puts Teens at Risk 4/30/13
Study Doesn't Support Safety of Webcam Abortions 4/29/13
New Study's Reported Finding on Abortion-Breast Cancer Link Are Hyperinflated 4/26/13
The Abortion-Breast Cancer Link: The Biology (Part Four of Four) 3/29/13
The Abortion-Breast Cancer Link: The Dagger Under the Table (Part Three of Four) 3/28/13
The Abortion-Breast Cancer Link: The Cover-Up (Part Two of Four) 3/27/13
The Abortion-Breast Cancer Link: Those Stubborn Facts Again (Part One of Four) 3/26/13
Video: Abortion Doesn't Help Suicidal Women 3/22/13
Study Links Abortion to Metabolic Syndrome, Increasing Risk of Heart Disease and Stroke in Women 3/21/13
New Study Links Multiple Abortions, Preterm Birth 9/18/12
Multiple Abortions Increase Risk of Maternal Death: New Study 9/7/12
Higher Death Rates After Abortion Found in U.S., Finland and Denmark: Studies Find Abortion Is Not Safer Than Childbirth (9/5/12)
Elliot Institute Director Responds to Attacks on Research(2/3/12)
Rehash of Abortion Safety Claim Ignores All Inconvenient Evidence to the Contrary (1/26/12)
New Study Reignites Controversy Over Abortion and Mental Health 9/2/11
Most Studies Show Abortion Linked to Increased Mental Health Problems 9/1/11
Abortion Linked to Preterm Birth, But Why Aren't Women Being Told? 11/23/10
More Than 30 Studies In Last Five Years Show Negative Impact of Abortion on Women's Mental Health 11/16/10
Researchers Say Study Claiming Abortion Not Linked to Teen Depression is Flawed 10/11/10
Study: Women Who Use Abortion Drug Experience More Pain, Emotional Distress 10/11/10
"A Breech of Public Responsibility:" Researcher Responds to Claims That Studies Show No Mental Health Problems After Abortion 10/11/10
New Study Shows Later Abortions More Likely to Be Unwanted, Are Linked to Psychological Problems 8/27/10
New Study Affirms Link Between Abortion and Subsequent Mental Health Problems 5/13/10
Half of Aborting Women Are Having Repeat Abortions, Study Finds 5/13/10
Study Links Poor Pre-Abortion Counseling and PTSD; Shows Need for New Legislation
Legal Abortion Doesn't Save Women's Lives, Report Shows
Psychiatric Disorders Linked to Abortion for Fetal Anomalies
Distress After Abortion Linked to Increased Mental Health Disorders, Study Finds
New Review Links Abortion to Higher Risk of Preterm Birth: Dozens of Studies Show Women Who Had Abortions More Likely to Have a Later Premature Birth
U.K. Study Finds Women Having Repeat Abortions More Likely to Be Abused
Abortion Has Greater Impact on Parenting Than Other Forms of Pregnancy Loss, New Literature Review Finds
New Study Shows Negative Impact of Abortion on Relationships for Women, Men: Abortion Linked to Increased Risk of Domestic Violence
New Study Links Abortion to Wide Range of Mental Health Disorders
Study Finds Abortion Provides No Mental Health Benefits to Women, Even When Pregnancy is Unwanted
New Study Finds Father's Support Plays Key Role in Abortion
New Zealand Study Finds Violence Increases Risk of Abortion
Pregnant College Students Aren't Made Aware of Available Resources, Survey Finds
Sleep Disorders After Abortion May Be a Symptom of Trauma
Summary of Recent Published Research
List of Psychological Complications of Abortion 
List of Physical Complications of Abortion
Identifying High Risk Abortion Patients
Women at Risk: Abortion and the High Risk Patient
Statistics from Survey 1 From Aborted Women: Silent No More. Decision making factors in abortion decisions and general reactions.
Statistics from Survey 2 A detailed survery of psychological reactions of women who previously had one or more abortions.
Limitations on Post-Abortion Research: Why We Know So Little Important information regarding interpretation of these studies and all research on abortion.
Detrimental Effects of Abortion: An Annotated Bibliography with Commentary
Study Finds High Rates of PTSD Among Women Who Had Abortions
Abortion Nearly Four Times Deadlier Than Childbirth: New Government Study In Finland Ignored by Abortion Providers Link to FULL ARTICLE
Substance Abuse Among Pregnant Women Linked to Prior Abortion, Puts Later Children At Risk, New Study
Abortion Linked to Elevated Mortality Rate Among Women, New Study
Women Need More Mental Health Treatment After Abortion, New Study Finds
Most Compelling, Up-to-date Information on the Forbidden Grief of Abortion Published in New Book
Clinical Depression / Abortion Link Reported in Top Journal
Rape and Incest Victims Reject and Regret Abortions. New Book Surveys 192 Victims
Complications of Delivery Linked to Prior Abortion: New Study
Q & A: Finding Real Answers about Abortion
New Study Confirms Link Between Abortion and Substance Abuse
Women's Mental Health Declines After Abortion While Childbirth Helps: Two New Studies
Pro-choice Researchers Acknowledge Existence of "Postabortion Syndrome" — Half a Million Affected
Complete bibliography Please visit the Thomas W. Strahan Memorial Library for a very extensive bibliography of published studies on the detrimental effects of abortion. An excellent resource for students and researchers!