Similar Cases Documented in Forced Abortion in America Report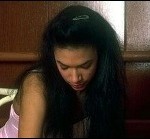 Pro-life sidewalk counselors outside an abortion business in Milwaukee, Wis., reported this morning that a young girl who asked them for help was forced back into the facility. From a report at LifeSiteNews.com:
Tobey Neuberger, a sidewalk counselor from Cedarburgh, said the incident occurred just before 10 a.m. outside Affiliated Medical Services, where she and two other female pro-life counselors gave a "very young" African-American girl literature as she entered the clinic, and told her that she could get more information at a pro-life center across the street. Witnesses said the girl looked anywhere between 11 and 14 years old.

Neuberger says she and her companions were "just incredulous" as they watched the girl come back out and ask for help from the counselors, only to be physically blocked by the escort staff.

"Once she said she wanted to go across the street, she [the escort] held up her arm and blocked her, then she put her hand on the kid's shoulder to stop her," said Dan Miller, another pro-life sidewalk counselor and witness present at the scene. "The whole group of vigilers were pleading for her to let her go across the street to get free help, and they wouldn't let her."

"We could hear her say, 'please take your hands off me,'" Neuberger, 42, told LifeSiteNews.com. "You could see it in her eyes." The counselor said that the guardian, who appeared to be her mother, eventually came out of the clinic appearing "very irritated" and "literally pulled her back into the clinic."
Miller said he then called the police to ask them to intervene to protect the girl's rights:
… [T]he operator responded by saying there was nothing to be done, and no officers were dispatched.

"I told her what the situation was, they said, well, there's nothing we can do, she's with her parents, so there's nothing going on here," Miller told LifeSiteNews.com.
The witnesses said it didn't appear that the girl underwent an abortion, but they didn't know if she might return after the mandatory 24-hour waiting period required before abortion under Wisconsin law. It wasn't the first time they had seen girls being taken into the facility apparently unwillingly:
"We've seen it before, with the girls going in with red eyes … you get the eyes glazed over, you can tell. She vocally asked for help," she said. "It was heartbreaking."
Women and Girls Attacked and Killed for Refusing Abortion

Nor is this the first time pro-lifers have witnessed such an incident. Pro-lifers outside Hillcrest Women's Surgi-Center in Washington D.C. witnessed a man attack his pregnant girlfriend when she refused to enter the clinic. They said 27-year-old Andrew Gaither knocked the woman to the ground, beat her in the face, and sat on her while continuing to beat her. Gaither later pleaded guilty to assault.
A report released by the Elliot Institute highlights cases in which pregnant women and girls were attacked — sometimes fatally — in order to prevent them from continuing their pregnancies. Titled Forced Abortion in America, the report exposes the widespread epidemic of unwanted, coerced and forced abortions taking place in the U.S.
In fact, research suggests that most abortions are unwanted or coerced, with one survey of women who had abortions finding that 64 percent said they felt pressured by others to abort, 67% received no counseling and nearly 80 percent said they did not receive the counseling they needed to make a decision — even though more than half said they felt rushed or uncertain about the abortion.
The consequences for those who refuse abortion can be dangerous and even deadly, according to the report, which includes cases of women and girls being violently attacked or even murdered for resisting abortion.
Indeed, only yesterday a Queens, NY man was convicted of stabbing his girlfriend and unborn child to death the day before she was due to deliver. Police said 33-year-old Derrick Redd wanted his girlfriend to abort because he believed the baby wasn't his. Reed faces 25 years to life in the deaths of Niasha Delain and her unborn son.
 The cases detailed in the report represent only a fraction of the more than 200 cases the Elliot Institute has on file of women and girls being attacked or killed with the intent of getting rid of the pregnancy.

"Our files contain hundreds of stories from women and girls who were attacked or killed with the intent of getting rid of the pregnancy," said Amy Sobie, a spokesperson for the Elliot Institute. "We've been collecting these stories for more than six years through mainstream media sources and pro-life organizations who have been diligently reporting on these kinds of cases. The information is out there, but many people aren't aware of what might be going on in their own communities."
Sobie said that people might not immediately connect such cases with abortion because the woman or girl might never make it to an abortion clinic — she's attacked or killed before she even gets there.
"In our opinion, the availability of abortion makes it easier for those around her to think that she shouldn't be having this baby, and gives those with an interest in getting rid of the unborn child a justification for doing so," she said.
Homicide the Leading Cause of Death Among Pregnant Women
Elliot Institute director Dr. David Reardon said that cases of women being pressured, threatened, or subjected to violence if they refuse to abort are not unusual. He pointed out that studies have shown that homicide is the leading killer of pregnant women in the U.S. and that women in abusive relationships are at risk for increased violence during pregnancy.
"In many of the cases documented for this report, police and witnesses reported that acts of violence and murder took place after the woman refused to abort or because the attacker didn't want the pregnancy," he said. "Even if a woman isn't physically threatened, she often faces intense pressure, abandonment, lack of support, or emotional blackmail if she doesn't abort. While abortion is often described as a 'choice,' women who've been there tell a very different story."
Reardon said the report underscores the need for legislation, like that passed in Nebraska and South Dakota, holding abortion businesses liable for failing to screen women for evidence of coercion or pressure to abort and to direct them to people and resources that can help them.
"Too often, abortion clinics and others simply assume that if a woman is coming for an abortion, it is her free choice," he said. "This 'no questions asked' policy is especially harmful to those in abusive situations, including young girls who are victims of sexual predators. Women should not be forced into unwanted abortions and subjected to violence or pressure from others."
There is help available to women and girls facing unwanted, coerced and forced abortions. The Center Against Forced Abortions, a project of The Justice Foundation, provides legal help to stop coerced and forced abortions. For a list of other organizations that provide resources, counseling and other support — before or after abortion — see our Help & Healing Guide.
Learn More:
About Coerced and Forced Abortions
Forced Abortion in America Report News Release
Excerpts From Forced Abortion in America
Forced Abortion in America Report (download)
About Teens and Abortion
Special Report on Teens and Abortion
Teens and Abortion Fact Sheet (download)
Find Help:
The Center Against Forced Abortions
Help and Healing Guide (download)
How to Help Others (download)