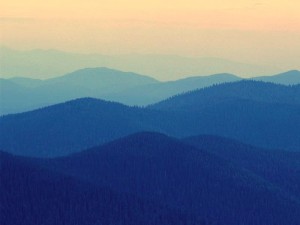 The stories mentioned in books such as Aborted Women, Silent No More, Forbidden Grief and Giving Sorrow Words are part of a larger picture and an emerging body of evidence about abortion's impact on women. Both qualitative and quantitative evidence indicate that unwanted and coerced abortions are common, and that coercion can take many direct and indirect forms, often working in concert with each other.
This "pre-abortion" coercion — coerced abortion is internationally recognized as a human rights abuse — adds an important new dimension to existing evidence about abortion itself and about post-abortion exploitation, abuse of women and maternal deaths.
When looking at the larger perspective, we can see the synergistic, multidimensional aspects of coercion. Evidence indicates that coercion can include not only pressure from a woman's partner or family, but also deceptive, false or highly conflicted counseling (often from agenda- or profit-driven businesses); and abuse of power, authority and influence from authorities in various sectors of society, including trusted experts, guides and gatekeepers in the helping professions.
Coercion can and does escalate, often during times of vulnerability where pregnant women or girls, couples or families are seeking answers, guidance, referrals or a helping hand.
Tools to Educate Leaders, Policymakers and the General Public
Show the "Big Picture" of Legal Abortion: From Unwanted Abortions to Unsafe Medical Practices to Post-Abortion Harm, Heartbreak and Maternal Death Rates … A Human Rights Abuse that Endangers the Fundamental Rights and Lives of both Women and Their Children

To help educate leaders and advocates on all sides about "the rest of the story," the Elliot Institute offers several Special Reports and supporting resources that focus on various aspects of pre-abortion, abortion and post-abortion issues. This includes evidence about unwanted abortions, which helps expose and frame the "big picture" of abortion as a fundamental human rights abuse endangering women and their unborn children.
These reports include a closer look at coerced and forced abortion — a human rights abuse that is happening even in America and other free nations — and serious, even deadly aftereffects among women who have had abortions.
A growing body of evidence continues to point to widespread and abusive coercion and other risks, including serious emotional and physical effects and higher maternal death rates. This evidence is becoming increasingly difficult for experts, leaders, policymakers and the general public to ignore.
Supporting Resources
The list below directs you to user-friendly, evidence-based resources regarding pre-abortion, abortion and post-abortion issues. Read them for yourself, then share with them with educators, advocates and others you need to help them learn more about these issues.
This evidence is also helpful in deterring those who would consider or coerce abortion.